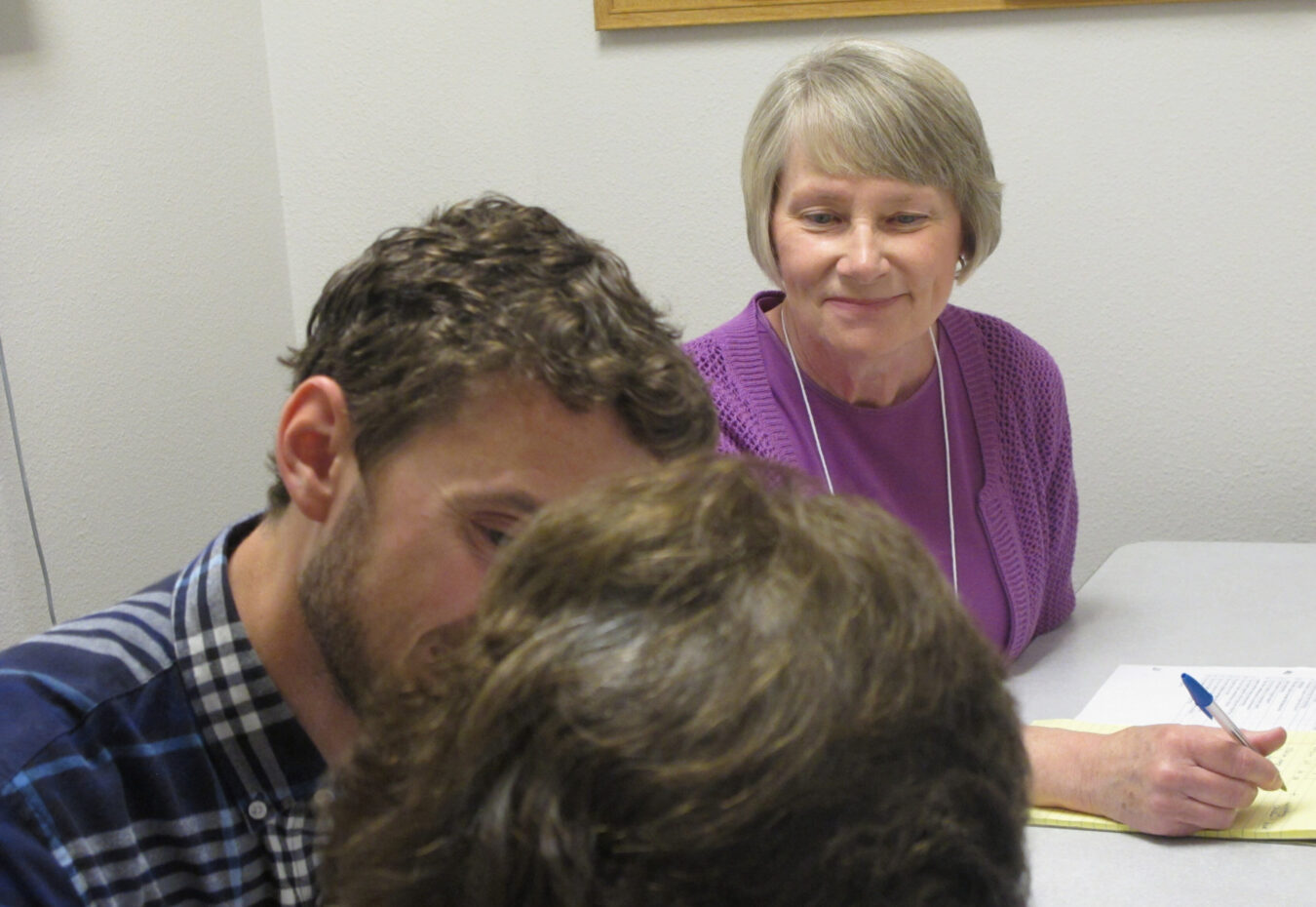 When Carolyn Ohlson retired nine years ago from her teaching and student counseling career, she began looking for an opportunity to give back.
Carolyn happened upon an ad recruiting for tutors at Tacoma Community House (TCH), and has been an incredible volunteer asset to TCH for seven years now. Carolyn began as an individual literacy tutor, and soon expanded to assisting in TCH's ELA (English Language Acquisition) classrooms twice a week. After two years, she was recruited by TCH's Volunteer Services Manager, Karen Thomas, to train other tutors. Now she is the main resource for education volunteers – helping them be successful by assisting with lesson planning ideas, thinking of new ways to reach students, and how to accommodate a student's unique learning needs.
When asked why she has stayed with TCH for so long, she says it's her "teacher mentality" and that she "enjoys working with the students." She said, "I like the people and it's fun." Carolyn mentioned that she has enjoyed how TCH works. Ultimately, Carolyn wants to be a part of change that TCH is committed to making in the community.
Carolyn is part of the volunteer committee at TCH. She "sees this agency as a huge asset to the community" with both the adult education and immigrant populations. TCH is grateful for dedicated volunteers like Carolyn who are a big part of the work that we do. Helping fulfill the agency's mission – focused on self-sufficiency, inclusion and advocacy in the South Puget Sound.