Meet 5 TCH Students Who Just Earned Their GED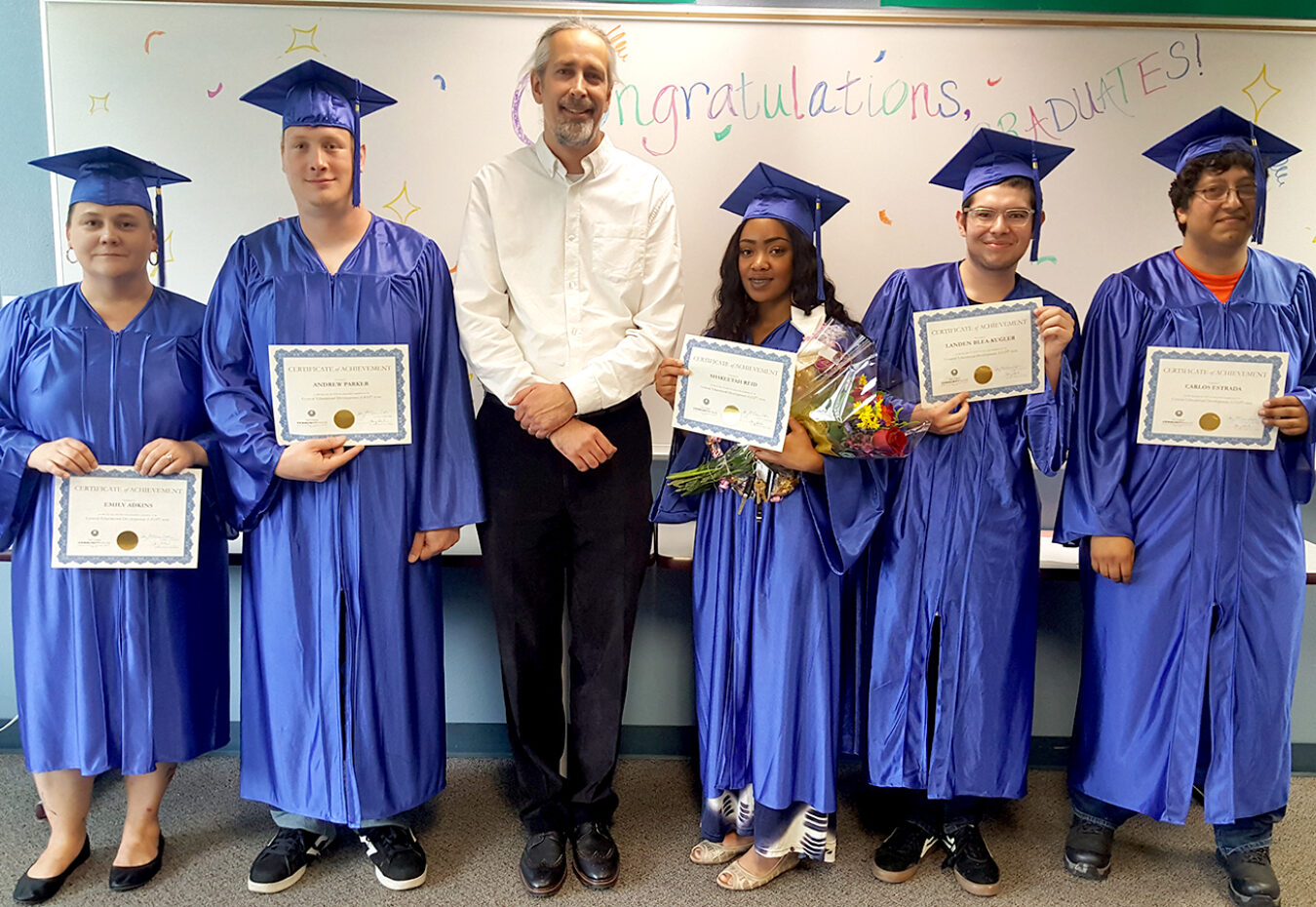 On June 20, we held a graduation ceremony for five incredibly conscientious, hardworking individuals who recently passed the four parts of the GED test. They are the latest in a long line of students who have come to TCH to work on their reading, writing, math, and computer skills in preparation for the tests, which are often considered to be more challenging than regular high school classes.
We are proud of what these students accomplished and can't wait to see where their paths lead next!
Meet Our GED Graduates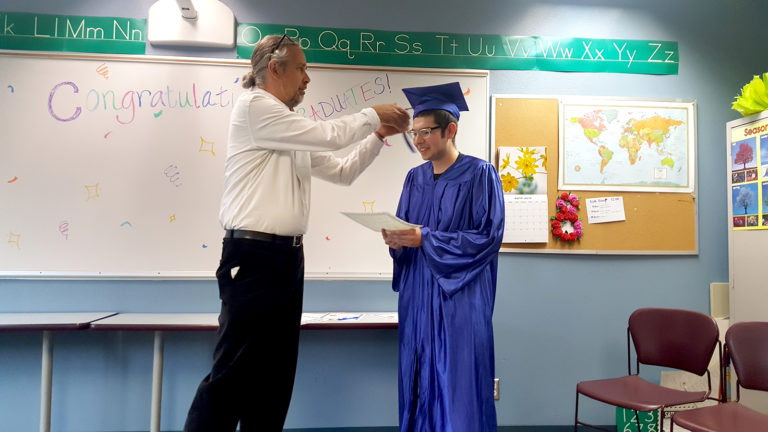 Landen is now enrolled at Bates Technical College to earn his Heating, Ventilation, and Air Conditioning (HVAC) certification, and hopes to one day become an electrician. His personal story, contributions to class, awesome attitude, and perseverance all earned him the Carl F. Begert Memorial Scholarship, which honors TCH Director Liz Dunbar's father, who did not attend college but worked so that all of his children had the opportunity. The scholarship now empowers others to do the same.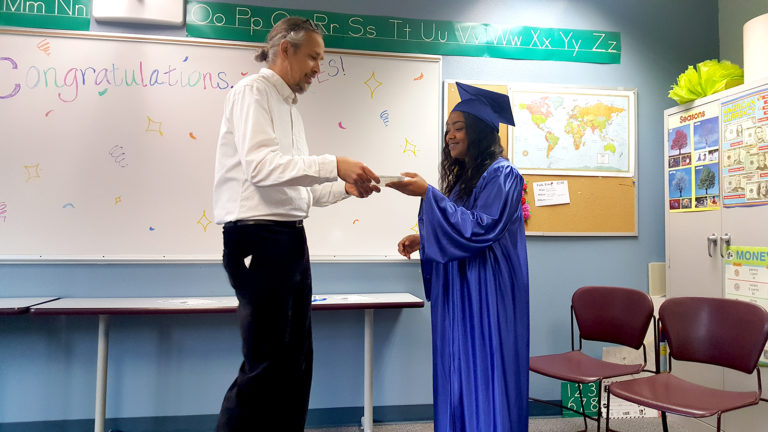 Shakeetah's path is taking her 2,800 miles across the country to Georgia, where she will pursue a career in corrections.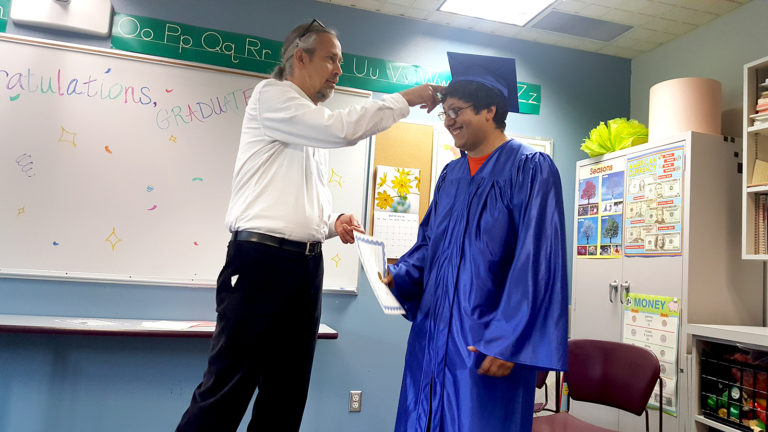 Carlos's excellent math skills are about to come in handy, because he's been hired by Papé Machinery, Construction, and Forestry.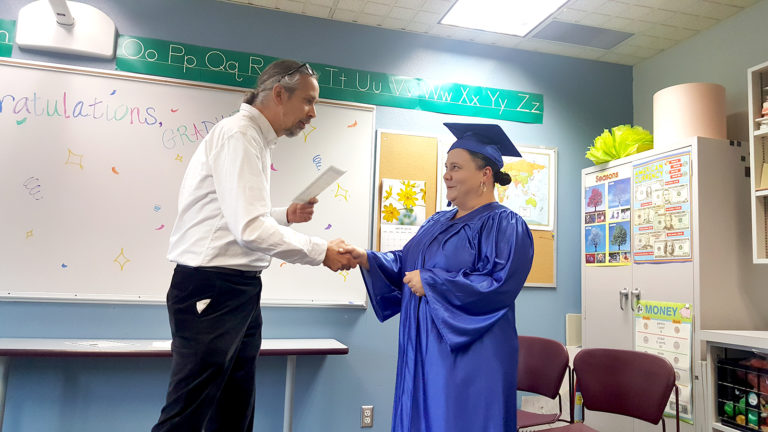 Emily has an entrepreneurial spirit, to be sure. She plans to study business or real estate.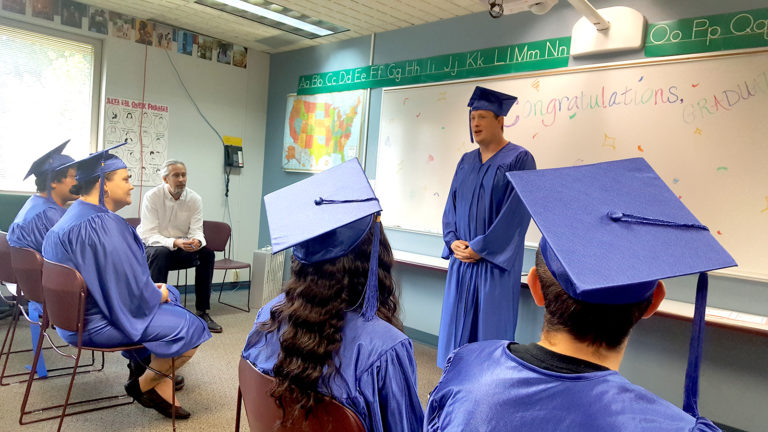 At graduation, Andy spoke so kindly of TCH's Education team, thanking them for their encouragement and support. He will go to Bates Technical College to study construction.