Thank you for supporting TCH's Year-End Campaign!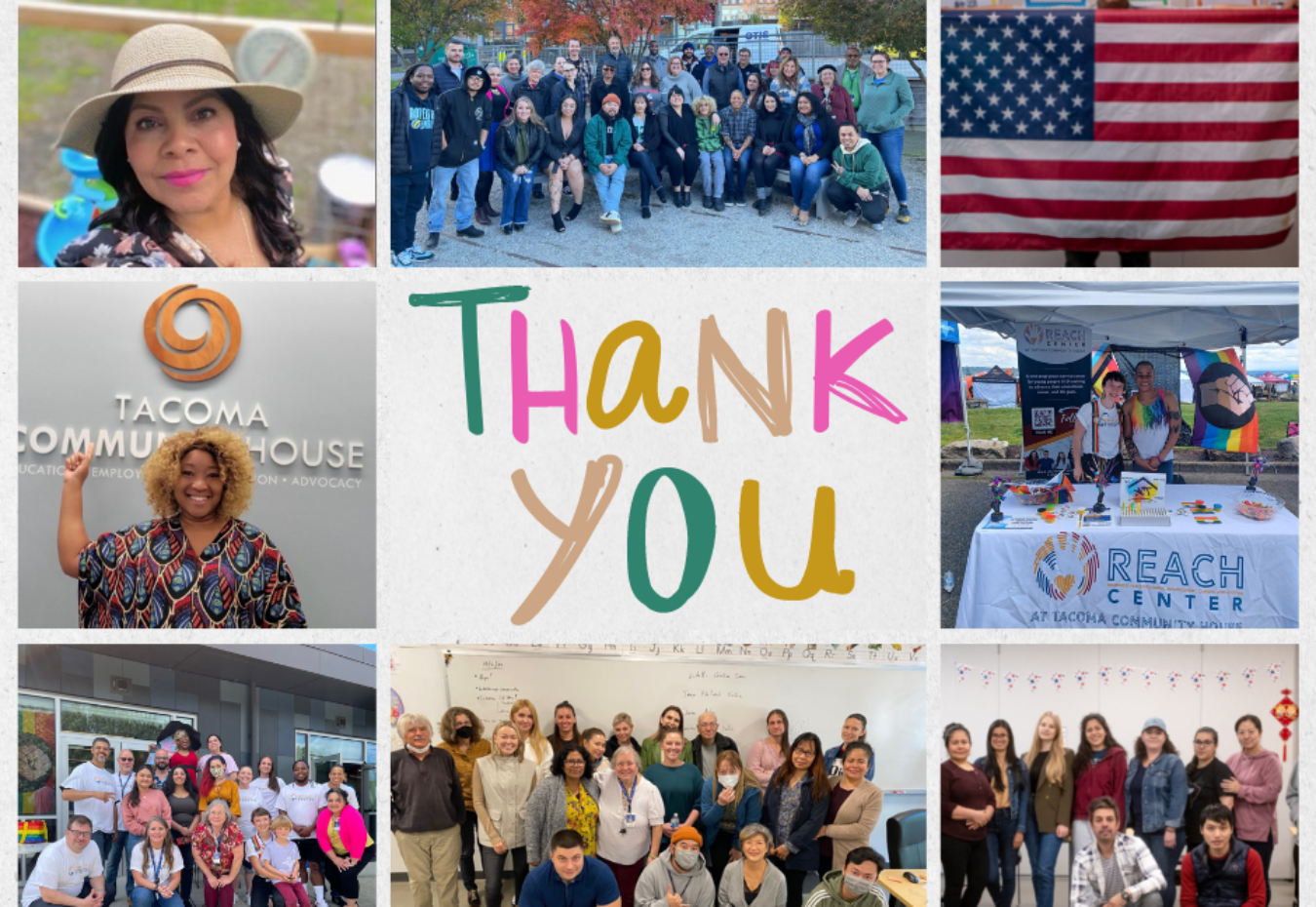 Tacoma Community House is incredibly grateful to all of our supporters who helped us exceed our Year-End Campaign goal of $100,000. Through your support we were able to raise over $130,000! This work does not happen without the love and support of you all. No gift is too small, when the work is this big and you all are proof of that this year.
We look forward to your continued support of Tacoma Community House in the New Year!