Celebrate World Refugee Day on June 20, 2023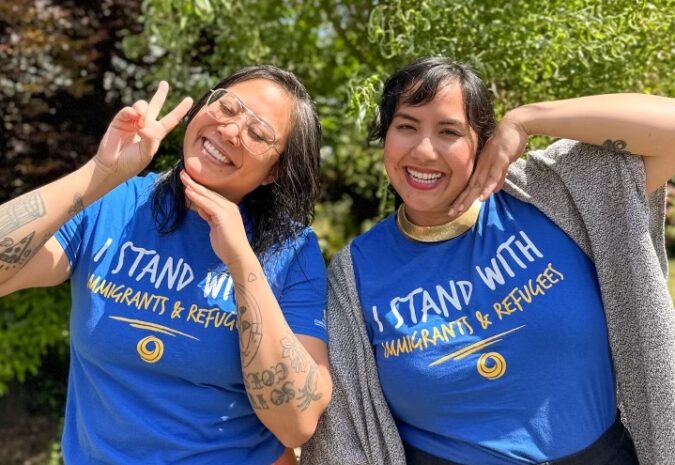 Stand with Immigrants and Refugees Today
Seattle restaurants Phở Bắc Sup Shop and Musang host a culinary partnership with Tacoma Community House to celebrate World Refugee Day, June 20th.
What unites this partnership is three women who are daughters of immigrant families who arrived in the United States and found a home as migrants. Yenvy Pham, owner of Phở Bắc Sup Shop, Melissa Miranda, owner of Musang, and Aimee Khuu, Executive Director of Tacoma Community House have teamed up to support refugees to ensure that they have the legal advocacy and services they need.
Honoring their culture, Pham and Miranda have carried on the traditions of their family in their entrepreneurship and culinary brilliance. Yenvy Pham of Phở Bắc Sup Shop is a 2023 semifinalist in the James Beard Foundation Award's Outstanding Restaurateur category.
The trio's vision is to raise $100,000 to support legal services at Tacoma Community House which has served immigrants and refugees across the Puget Sound region for the past 113 years. Khuu serves as executive director of TCH and leads a staff of dedicated community leaders who provide education, employment, legal services, and housing.
We invite you to join us in contributing to our efforts and helping make our vision a reality. Donate, volunteer, and learn more at tacomacommunityhouse.org
Visit Phở Bắc Sup Shop or Musang during World Refugee Week to buy your world refugee week t-shirt and contribute to Tacoma Community House.
"Our Families each benefited from citizenship that has enabled us to purse our dreams and career aspirations. We're looking to pay it forward to the next generation of immigrants who need the same support that our families were provided."
Make a contribution today!
Show your support for the next generation of immigrants looking to build their future today!
DONATE HERE