Rep. Derek Kilmer shares Liz Dunbar's legacy with U.S. House of Representatives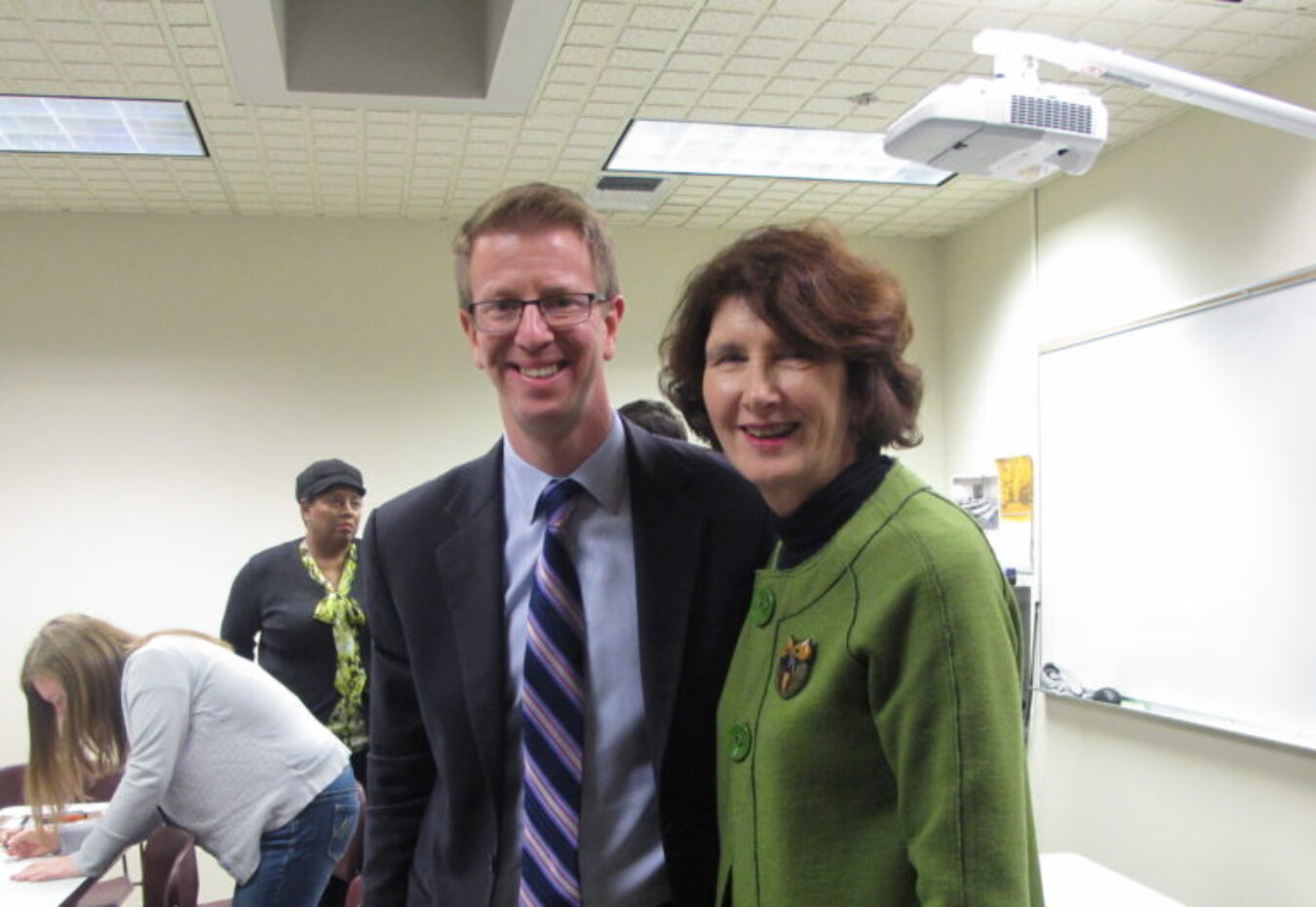 On January 10th, friends from all corners of Washington's South Sound came to bid farewell to Liz Begert Dunbar, who is retiring after decades of service on behalf of immigrants, refugees, and other marginalized communities.
Liz came to the Tacoma area as Executive Director of the Asian American Alliance. The state appointed her to the Commission on Asian American Affairs, and then to the Department of Social and Human Services (DSHS) where she held a multitude of leadership roles, including state refugee coordinator, over a period of 25 years. In 2009, she became Executive Director of Tacoma Community House, where we have enjoyed her leadership for almost a decade.
Many of Liz's colleagues graciously agreed to share words of love and encouragement at her retirement. We heard from current and former TCH Board Presidents Collette Smith, Andy Buffington, Joe Diaz, and Wes Stanton; TCH's new interim director, Beth Elliott; and co-chair to TCH's $13.6M capital campaign to fund a new building, Cathy Brewis.
We also welcomed Evan Smith, a representative with Derek Kilmer's office, who shared some wonderful news! He said Rep. Kilmer would share a few words about TCH and Liz Dunbar's legacy with the U.S. House of Representatives on January 11th.
You may watch a high-quality version of the video here, or watch below. Thank you, Rep. Kilmer and team!
Rep. Derek Kilmer Honors Liz Dunbar