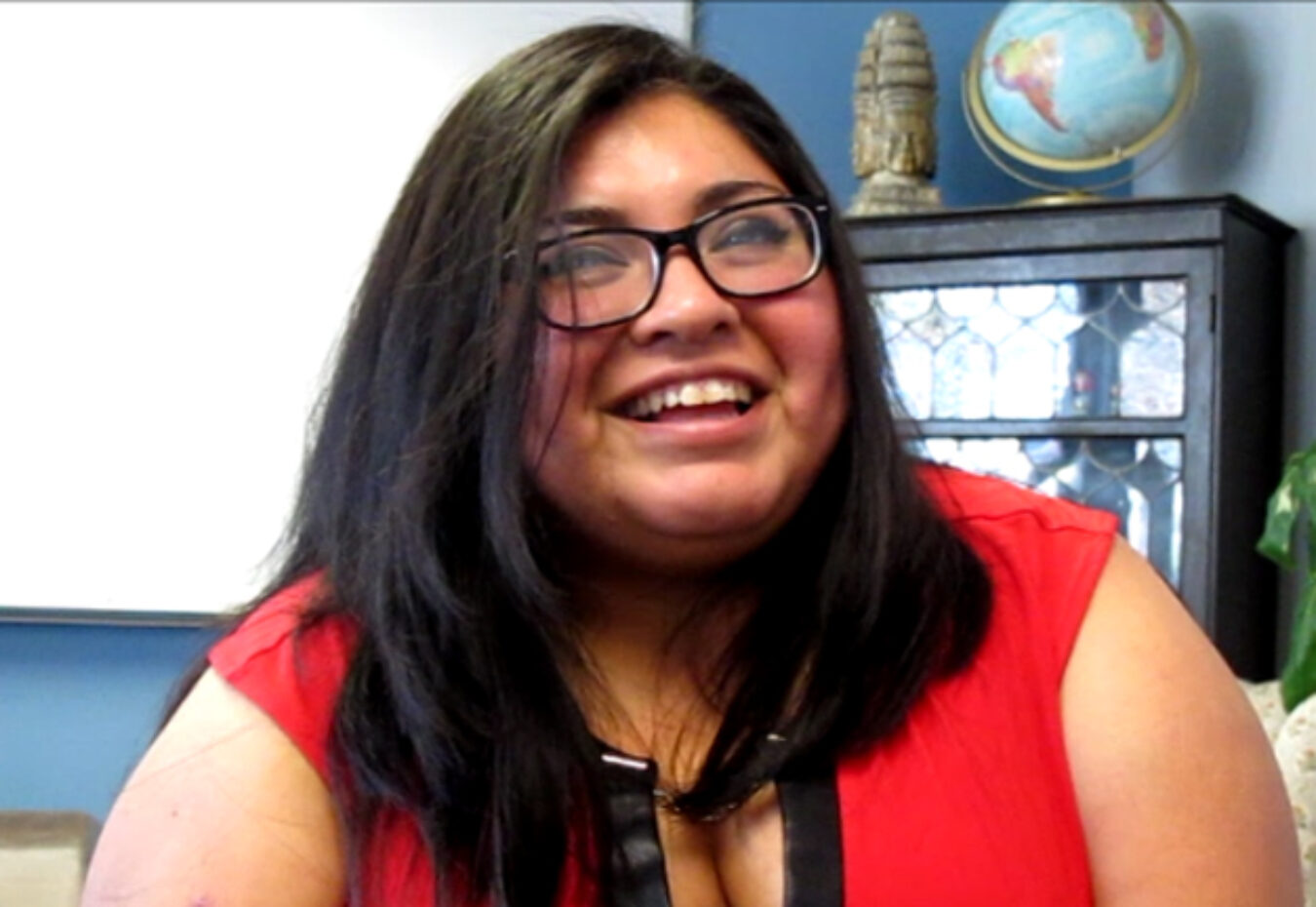 Worth Celebrating
As a certified nursing assistant at a Tacoma retirement home and a student in the Central Service/Sterile Processing program at Clover Park Technical College, Yuridia De Jesus has come a long way since she and her daughter accompanied a friend across country and arrived in Tacoma a little more than a year ago.
"When I got here, I felt that I was nobody," she says, "mainly because I don't have family here, besides my friend's family and my boyfriend… I didn't have anything, no career, nothing to prove who I was."
Yuridia attended GED prep courses at Tacoma Community House (TCH) and got her degree, while also completing her Nursing Assistant Certification through a joint program of TCH and Bates Technical College. TCH provided her with transportation and daycare assistance, worked with her on her resume, and helped arrange volunteer job-training opportunities at Goodwill (where she was eventually hired) and St. Joseph Medical Center.
Yuridia, who is 26, was born and raised in Bronx, New York. Her parents are Mexican immigrants. In her late teens and early twenties, she lived in Mexico, where she had a child. She worked briefly on a farm and, then, her fluency in both Spanish and English helped her land a job at a radio station. Her partner, however, was abusive, so she left behind the bad relationship, returning to the United States with her young daughter.
Back in New York, Yuridia worked for a time at a laundromat. "I had a shift from 2:30pm to 11pm o'clock," she says. Her daughter "would go to preschool in the morning, but in the afternoon I didn't have anybody to take care of her, and she would go with me to work." There, Yuridia would arrange large bags of laundry in a circle and place her daughter in the center, to hide her.
"I knew I was abusing my manager's policies," she admits. "[My daughter] was so funny there, hidden. Each time I saw somebody come near, I would tell her to be quiet and stay there, drawing, playing. She was small—she was like three or four years [old]."
Upon arriving in Tacoma, without a job or a high school diploma, and needing money to buy food and pay rent, she went to the Department of Social and Health Services (DSHS), where she was approved for Temporary Assistance for Needy Families (TANF) and was enrolled in the WorkFirst program, which provides job assistance and training. That brought her to TCH.
Initially, one of Yuridia's big struggles was transportation. She didn't drive and bus service near her place was spotty, particularly compared to New York. "If you miss the bus, then you can take the subway," she says of life there. "If you miss both, you could take a cab. You could find a cab on every corner." Getting to TCH from her home near 72nd Street required getting up early and taking two buses that ran infrequently.
Finding and coordinating childcare for her daughter was also a challenge. Yuridia needed to drop her off early to get to TCH for class, go to work, then go back and get her daughter—all by bus—but somewhere close enough that they wouldn't arrive home so late that it was dark.
Despite the hurdles, she was able to complete the GED program at TCH in just two months, a process that normally takes students at least six months to finish. "That helped me a lot," she says, "because when I try to apply for a job, they were always asking me for my GED or high school diploma. I didn't have one, so I wasn't able to get a job."
Her teachers at TCH often stressed self-sufficiency and goal-setting. "First, you write down your first goal," Yuridia says, "then you write your second goal, then your third goal." In addition, staff members such as Latasha Ware and Stephanie Hopkins, who work in TCH's Employment Department, were good at following up. "They were right there, calling me. 'Oh, how are you doing? I haven't seen you. What are you doing? What's next with this?' They would be right there with you. They won't let you down."
They were right there, calling me… They would be right there with you. They won't let you down.
Completing the GED and Nursing Assistant Certification programs simultaneously "was hard," she admits. "I rarely saw my daughter. I just saw her in the morning, getting her ready to go to school, the bus would come pick her up, but then I would come back here. And then, after I finished the GED, I was going to school [TCH] to Bates, and then volunteering at St. Joseph in the afternoon." Still, once Yuridia began the two programs, she found she was motivated to keep going. "It just depends on you… how fast you want to finish it, and how much effort you put in to finish your goal."
Yuridia has two quarters left in her Central Service/Sterile Processing program at Clover Park. She's also considering enrolling in the school's Surgical Technology program. According to the Clover Park website, the median salary for sterile processing technicians in Washington State is $34,900 per year, while for surgical technologists it's $50,300 a year. Yuridia's goal is to make a bit more money to get a bigger place and have a better, more comfortable life for her and her daughter. "I don't want her to struggle like I've had to struggle," she says.
Yuridia and her boyfriend got engaged on July 4, which also happens to be Yuridia's birthday. They plan to get married soon, but for now they'll keep it low-key, without a big ceremony—at least until he has secured his U.S. citizenship with help from TCH, Yuridia says. "Then we'll have reason to celebrate."
---
Andy Boynton lives in Gig Harbor with his wife and their two boys. He works as a writer and editor and volunteers for Tacoma Community House to help tell client stories.