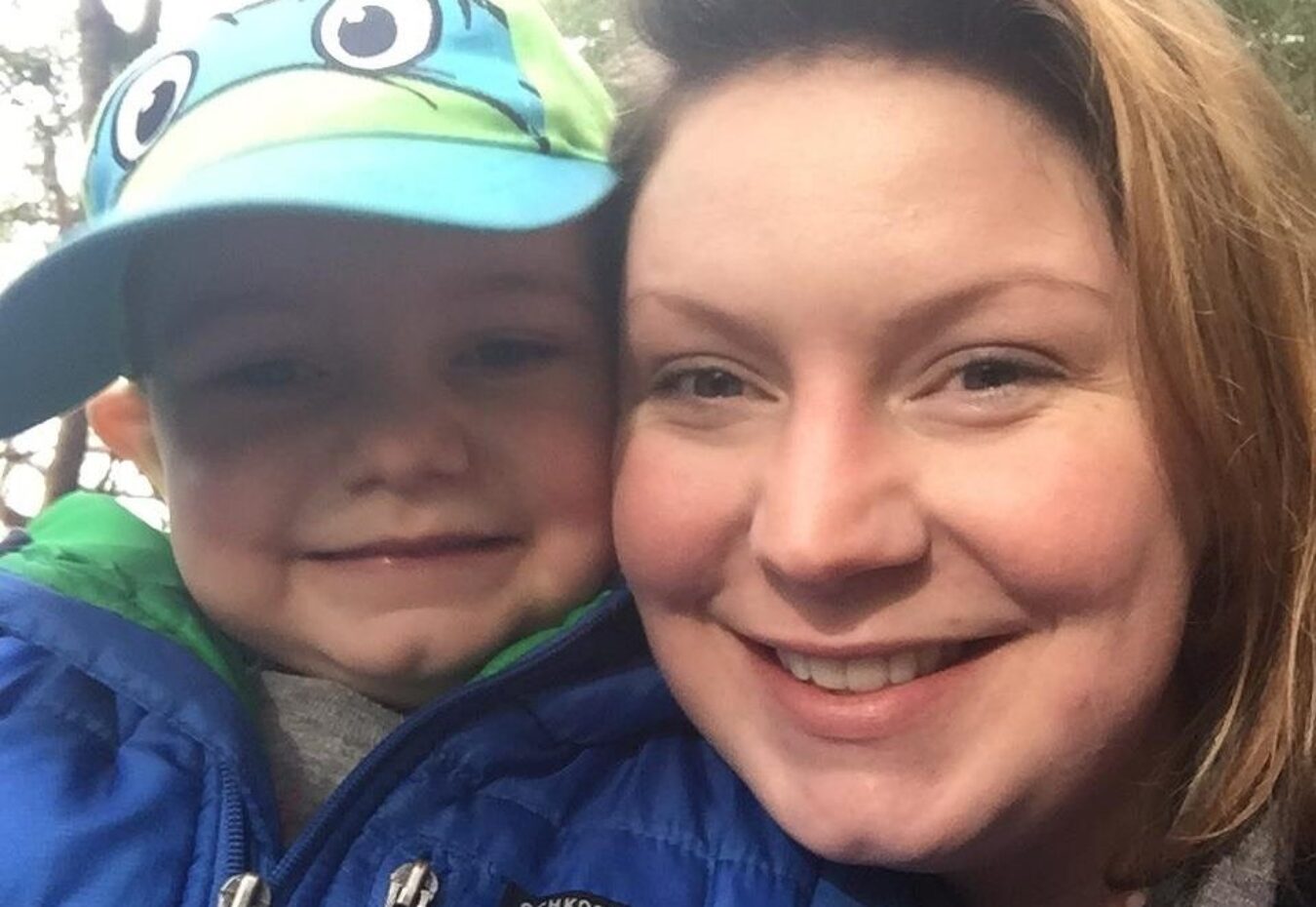 Solving the Puzzle
When Stacy Hartley, a single mom, first came to Tacoma Community House through the Basic Food Employment and Training (BFET) program, she had just graduated from Tacoma Community College with an accounting degree and needed to find work—fast.
"My background is in customer service," Stacy says. "I was looking for any kind of job at that time."
With the help TCH Transitions Specialist Clara Sciortino and Employment Case Manager Lorrain Oill, Stacy created different versions of her resumé and cover letter to suit a variety of job opportunities, and participated in mock interviews to practice answering questions. "That was a huge resource. It's good to feel the support, that somebody is on your side."
Going to college full-time while being a single parent was challenging. "That was a pretty big struggle for me," Stacy says. "Getting through school, as a single mother, was pretty difficult."
She and her son, Donald, who's now three and a half, were staying with relatives in the south end of Tacoma. The child care subsidy she received through BFET enabled her to place Donald at TCC's Early Learning Center while she attended class and worked part-time on campus. TCC soon became a respite from their chaotic home life. "I can do school, and he can be at daycare," Stacy says, "and we can be out of that environment."
The employment services Stacy received at TCH were useful, particularly the practice interviews. "Just being prepared for the questions that [potential employers] would ask me," she says, "like, 'Why should we hire you? What strengths do you bring to the team? Give me an example of when this happened.'"
"The services really empowered me to have confidence in myself during the interviews, that I am very capable and competent," Stacy says. "They were just a really good support for me."
The services really empowered me to have confidence in myself during the interviews, that I am very capable and competent.
Stacy also worked with TCH Job Developer Paul Many to identify job openings. A criminal background in her distant past made applying for jobs tricky, as did her son's daycare schedule. "One of the jobs was at a retirement center, and I think it started at 6 o'clock in the morning," Stacy says. "My son goes to daycare at TCC, and they don't open until 7:30, so it wasn't going to work for me."
Donald's well-being while at daycare was paramount. "That's what's most important to me, is that I feel good about where he is. Not just safe, but actually learning."
In November, Stacy landed a part-time, temporary position in the accounting department at Pierce County Public Works, and was hired into a full-time role earlier this year. To celebrate, she went out to dinner at El Toro, her favorite Mexican restaurant. She also cut up her food stamp card. "Not needing those resources anymore felt really good," she says.
Right now, Stacy is focused on saving money and getting acclimated to her new job. She hopes to move to University Place by the time Donald starts kindergarten. In the meantime, she's happy with her career choice.
"My job all day is computers and numbers, and I like that. I've heard that a lot of people in this field like puzzles and certain stuff like that. Analyze this, figure out what happened. For me, it's like a puzzle. I have to figure it out."
---
Written by Andy Boynton. Boynton lives in Gig Harbor with his wife and their two boys. He works as a writer and editor and volunteers for Tacoma Community House to help tell client stories.