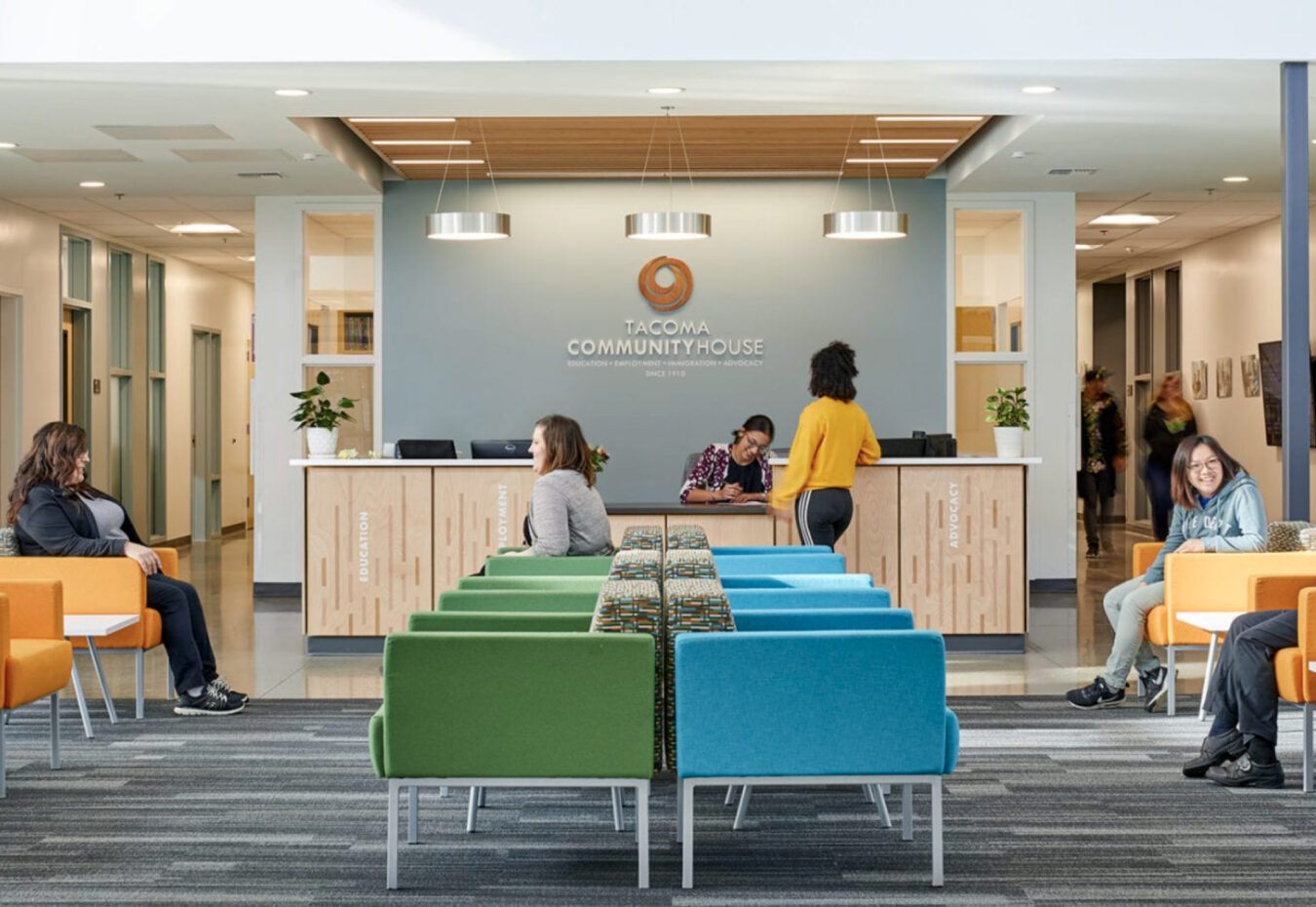 For many, the immigrant experience brings many challenges beyond learning a new language. Shakira came to Tacoma Community House fleeing an emotional and physically abusive relationship — she was afraid, spoke no English and was financially insecure —  having left her family and friends in Colombia, Shakira felt alone.
"When I came for the first time, I thought life was hard. My advocate at TCH taught me that it wasn't difficult."
Client Advocacy gave her the freedom and the courage she needed to start a new life with her two sons. She was provided with legal advocacy and attained her U-visa, paving the way to self-sufficiency and success.
Being an ambitious woman, Shakira took English as a Second Language and Adult Basic Education classes at TCH. She excelled in all of her studies. She quickly learned English and soon after transferred to Highline Community College to further her education and pursue a career in Nursing. To help finance her education and care for her two sons, Shakira attained her license to start her own cleaning business. She hopes to expand the business by hiring others and managing the business while going to school. "I feel free, I don't depend on anyone. No one is controlling me or being abusive. I am not afraid and I speak English now!"
Grateful for the services she received at TCH, Shakira intends on paying it forward. By using her testimony, she hopes to encourage other women who have experienced similar hardships to come out of the shadows and leave behind their abusive partners. She plans to volunteer with TCH in the future and provide support and encouragement for other women. Four years ago, Shakira didn't know how to speak English, didn't have a driver's license, didn't have a job and wasn't going to school. Today, Shakira knows how to speak English, owns her own business and is going to college. "Today, I look back and have come so far and would not have done it without TCH."
Interested in helping women like Shakira? Support our client advocacy program by making a contribution today and/or by donating Orca cards or gift cards.
If you are interested in learning more about client advocacy, please contact the Client Advocacy Manager Rocio Chavez de Alvarado.