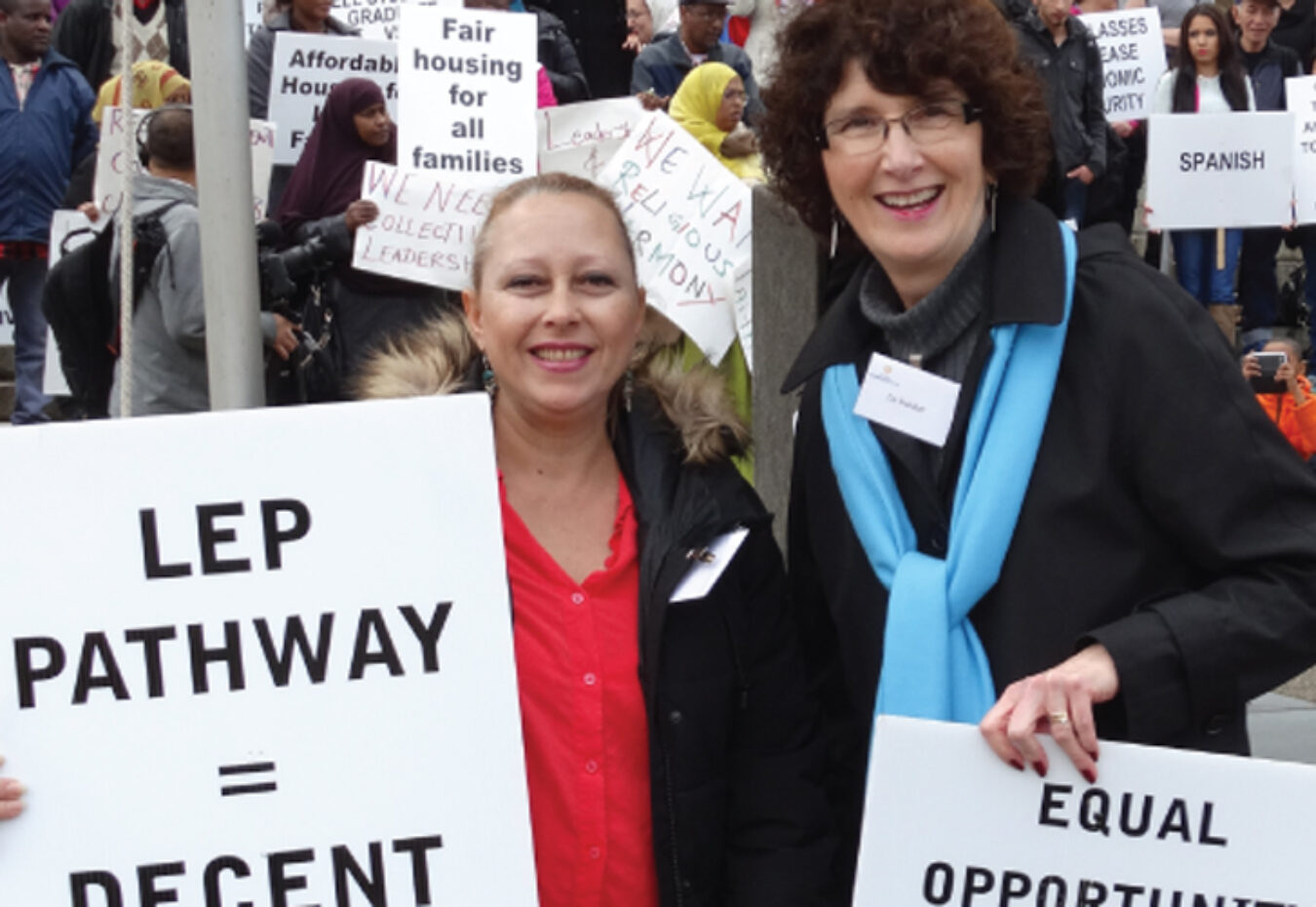 On Friday, April 10, 2015, Tacoma Community House (TCH) celebrated 105 years of making positive change in the lives of refugees, immigrants and low income families in the south Puget Sound. Over 500 guests gathered at the Greater Tacoma Convention and Trade Center, and were reminded, through storytelling and statistics of TCH's reach and impact, of why it takes all of us doing what we can to ensure that all people have access to opportunities that will help them reach their fullest potential. That we are in this together, that one person's success is the success of all, was the message at the heart of TCH participant Reysis Alonso's speech which she shared at the Annual Luncheon. If you were not able to be there or need to be reminded of how powerful her words were, we invite you to read her story. 
Finally Belonging, by TCH Client Reysis Alonso
Buenas Tardes. Good afternoon. My name is Reysis Alonso, and I would like to say thank you for being here today. I am Cuban. When I was 13 years old my family and I moved to Venezuela in search for freedom and a better life. The 21 years I spent in Venezuela was hard and it became harder when the government turned communist. There were no opportunities and I was barely surviving with my daughter.
My dream was to always move to the United States and in 2004 my dream came true. I was happy because of the hope that was here for me and many other immigrants looking for liberty like myself.
I am a proud Army wife. For 7 years I have moved with the Army to several cities and I have never known a place like Tacoma Community House. I reached Washington on August 18, 2014. I was looking for a place to study English. The United States Citizenship and Immigration Services website recommended TCH as one of the best places to study English. Caring for a family of 5 is not easy on our budget, but I knew I could study English at TCH because it is not expensive. For the last 6 months, I have been taking ESL classes and to my surprise TCH does more than teach English. They help people find jobs, they help with immigration and because of TCH, I am on the pathway to citizenship. I also got a job with Home Depot.
Because of your support, I feel better speaking English. I can communicate better with my kids and I feel more secure with myself. Because of your support, I have a job and I finally feel like I have gained independence. I will soon become a citizen of my country, the United States. At Tacoma Community House, I had the chance to go to Olympia and ask lawmakers to keep our programs. I got to motivate my immigrant friends to keep up the good work. I will soon be able to vote. My voice will matter and I will finally belong.
There is no place like Tacoma Community House. This place has been the solution for my life. My story is unique, but so are the stories of the thousands of people TCH serves. This is about all of us. Please continue to support this beautiful and important work of Tacoma Community House. Thank you for everything! Gracias por todo!
Interested in helping families like Reysis'? Support our work by making a contribution today.