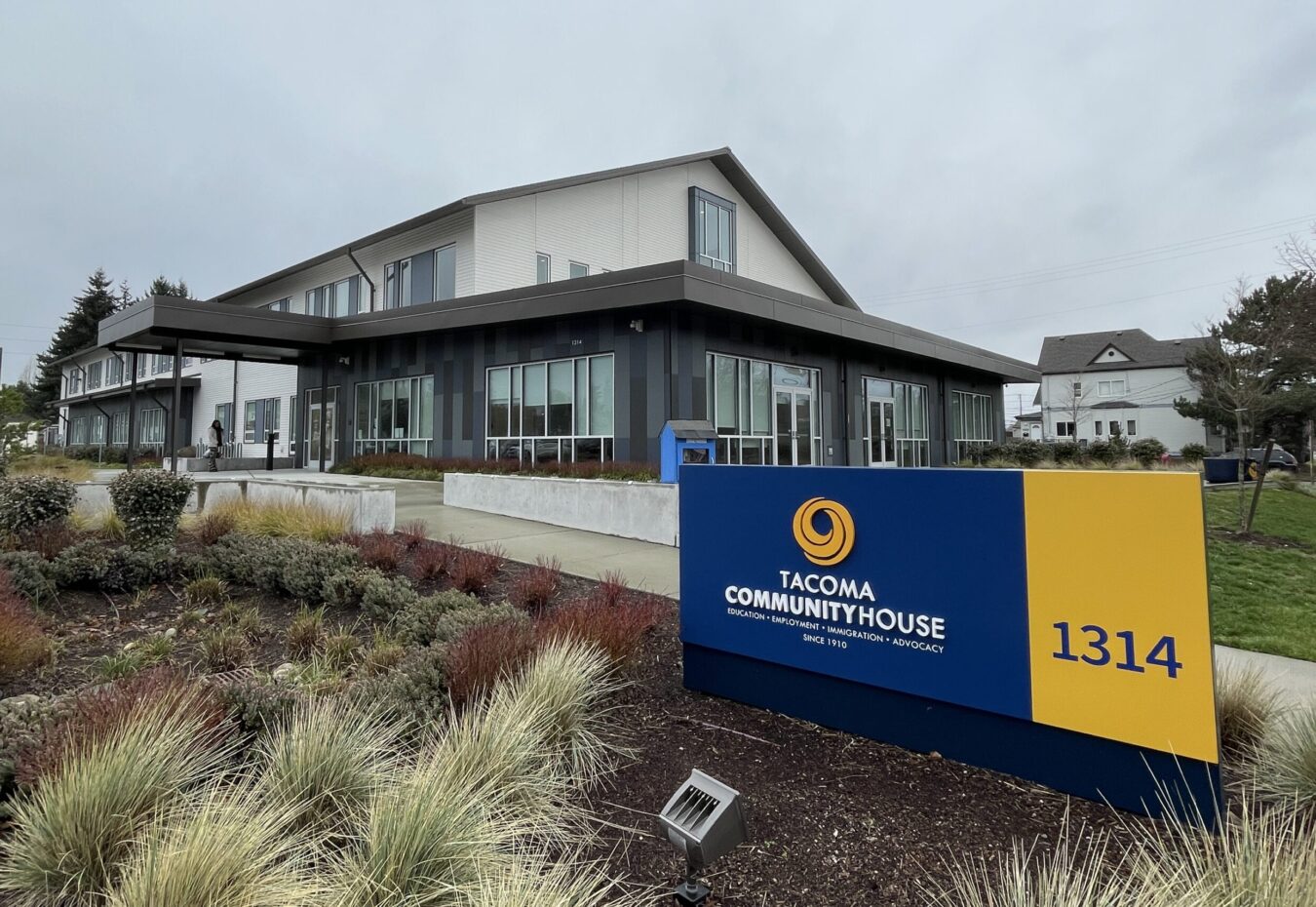 October is Domestic Violence Awareness Month. Our Client Advocacy program seeks remedies for victims of crime – primarily related to domestic violence and sexual assault against immigrant and low-income individuals living in Pierce County.
Read a client's story on their journey to safety.
Meet Jennifer
Jennifer's story is one of courage, resilience and a second chance. Born and raised in Kenya, Jennifer has always carried the spirit of determination in her. When she was 25 years old, she went into business for herself. She cultivated some land where she grew and sold watermelons. In the midst of her already stable life, she met, fell in love with, and married a US Army man stationed in Kenya. Together they moved to England and after a year and half there, they relocated to the Pacific Northwest. The relationship quickly became abusive and knowing her life was in danger, Jennifer escaped. She found her way to Spokane, WA and lived there in a women's shelter. Jennifer's advocate worked tirelessly to get her connected to social services that would help her gain control of her life. Knowing that she'd have more access to comprehensive social services in Western Washington, Jennifer was referred to the YWCA of Tacoma and began receiving counseling through their Violence against Women Act (VAWA) programs which ensures employment stability and economic security for survivors of violence. However, because Jennifer was also an immigrant, the YWCA referred her to Tacoma Community House where she was able to get both legal help in severing ties with her abuser and immigration assistance that would put her on the pathway to citizenship and give her access to myriad resources.
When asked to share her thoughts about Tacoma Community House, Jennifer said, "TCH is a very impressive place. Their help has been far beyond anything I could imagine. Not only have they helped me heal from my past, but they have helped me reach new heights by assisting me with my immigration status in connection with the Northwest Immigrant Rights Project (NWIRP)." NWIRP promotes justice by defending and advancing the rights of immigrants through direct legal services, advocacy and community education. Part of NWIRP's services include partnering with other organizations like Tacoma Community House in helping its program participants navigate policies and procedures that cater to their varying immigration needs, including helping survivors of domestic violence obtain U visas, conditional permanent residence or an I-360 which are all special pathways to citizenship for survivors of domestic violence.
Jennifer is grateful that TCH was not only committed to her survival but wanted her to thrive. "I don't think I would be at this point on my journey without Tacoma Community House. The staff has been my pillar of strength throughout this process. In spite of everything I was going through, because of TCH, I knew I was going to be OK." Jennifer was certified to work under the conditional permanent resident status which gives residency to the immigrant partner of a US citizen for 2 years upon the dissolution of their marriage. Under this status, Jennifer applied for a job as a firefighter and even went through the initial process to be part of the US Army." I wanted to prove to everyone that I was strong. Though none of those positions was the right fit, trying them out was a result of the new-found confidence I'd gained because of Tacoma Community House."
Jennifer landed the right job in medical billing and coding; working at a physical therapy facility. "I have the pleasure of meeting people and through conversation I get to remind them that though they are in pain from an injury, they will heal again." She expressed special excitement in having the opportunity to assist the Seattle Sounders, who use the facility she works at. While enjoying her accomplishments, Jennifer continues to work with Tacoma Community House's legal advocates to become a permanent resident without condition and she will eventually apply for citizenship.
Healing has come for Jennifer in surprising and unexpected ways. In addition to her newfound job and stability, Jennifer was able to find her aunt and uncle who left Kenya when Jennifer was 10 years old, in Seattle. "It's been wonderful to reconnect with them. Now, my parents in Kenya get to rest easy knowing that I am fully surrounded by love. I have so much to be grateful for. It took many caring advocates to get me where I am today." The journey for Jennifer began the moment she took charge of her life and sought help at the women's shelter in Spokane. It took a good turn with the help of the YWCA and she has taken the final step in reclaiming full ownership of her life because of Tacoma Community House.
Interested in supporting clients like Jennifer? Make a contribution today.