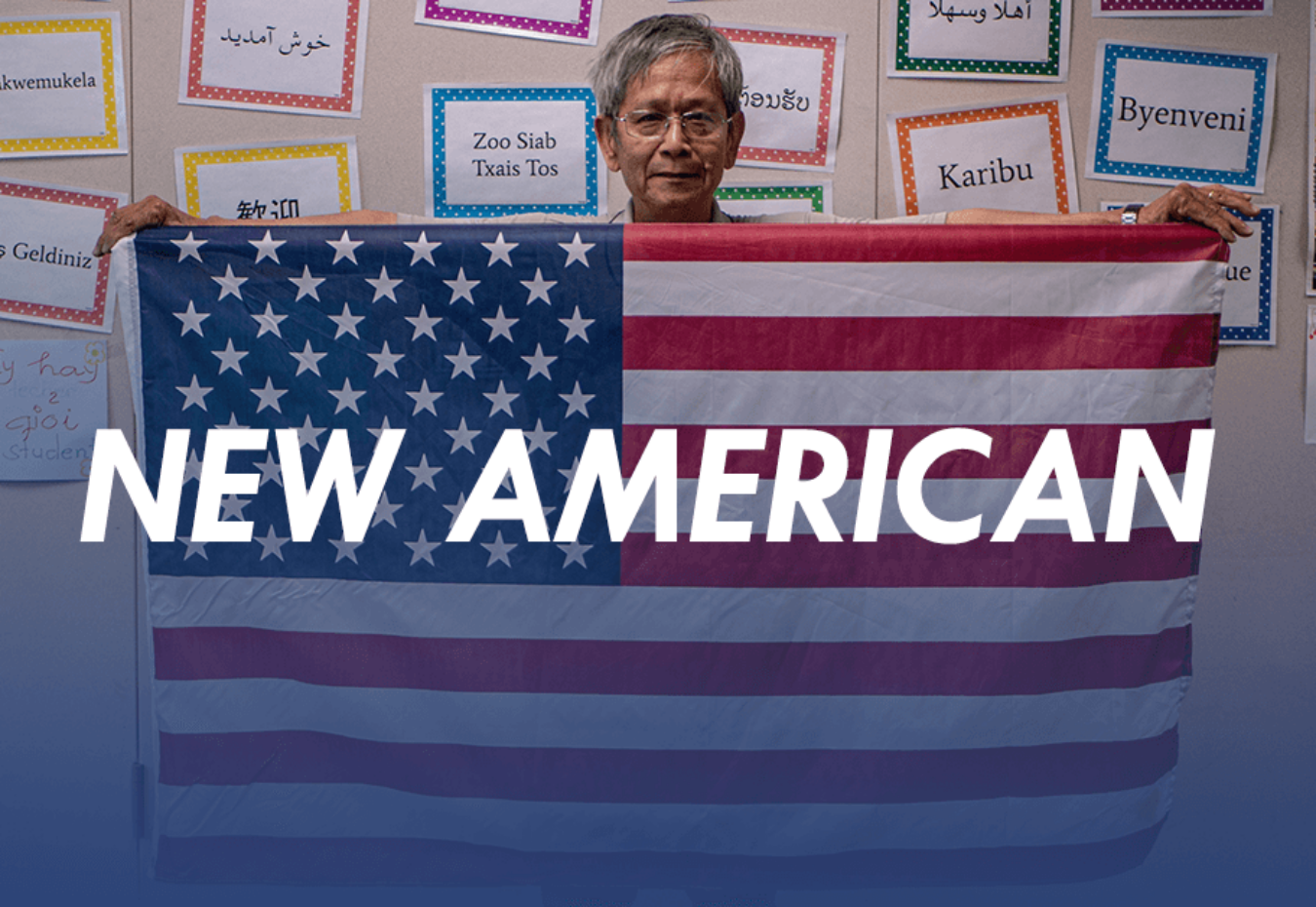 Dear TCH Family,
My name is Chin Pham. AS A NEW AMERICAN, I am proud to say I am now a new citizen of the United States. The promises I made when I became a United States citizen are to:
Give up loyalty to other countries,
Defend the Constitution and laws of the United States,
Obey the laws of the United States,
Serve in the military if needed,
Serve (do important work for) the nation, and
Be loyal to the United States.
My wife, Bich and I came to America on October 30, 2013. I like Tacoma because it has Tacoma Community House where they taught me. I learned English and they helped me apply for citizenship. I studied English for 5 years and prepared for the US Citizenship interview for one more year. I am happy to share with you Bich and I passed the test in August 2019! We learned so much and passed the test because of all the support the staff and volunteers gave us here at Tacoma Community House.
Today, we call Tacoma home and join the tens of thousands of people world-wide who have been welcomed and benefited by the programs of Tacoma Community House (TCH) over the past 109 years.
As a NEW AMERICAN, I honor my promise to serve – to do good work. I ask you, my fellow Americans, to stand with me to support Immigrants and Refugees and others in need. Please join me by making a financial contribution – to do good work- as TCH enters its 110th year of service and loyalty to uphold social justice and the American Promise.
Sincerely,

Chin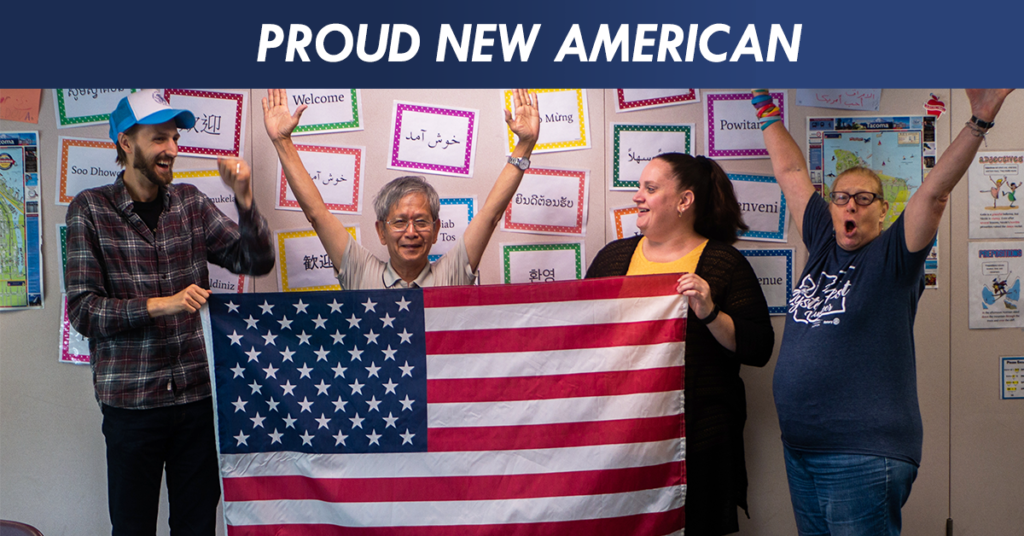 Watch Chin's Video
How You Can Help Others Like Chin
In the past, Federal Contracts helped offset clients' costs to TCH's Immigration, Education, Employment, & Advocacy services. Chin and Bich paid just $25 per quarter for English Classes, and their Citizenship Classes were free!
Funding is increasingly difficult to secure for TCH programs due to current federal policies, budget reductions, and continued negative rhetoric affecting Immigrants and Refugees. Make a stand today by saying Immigrants and Refugees are welcome by donating to Tacoma Community House.
Donate Today